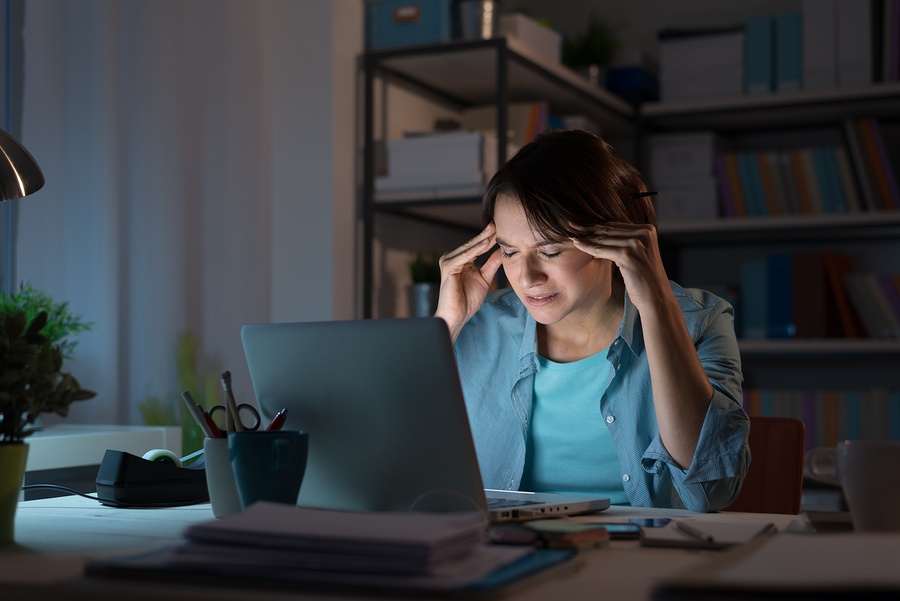 Disclaimer: This story is based on a real case. The names and identifying details have been changed to protect the privacy of individuals involved. Information presented here is general in nature and should not be construed as formal legal advice or as the formation of a lawyer/client relationship. Cases differ and past performance does not guarantee future results.
Allison suffered a traumatic brain injury in a freak accident that occurred when she was cleaning her home. With chronic severe headaches for more than a year, she realized that she would be unable to continue her job of 25 years as the bookkeeper at a small manufacturing plant. When she told her human resources manager that she would have to quit, he advised that she apply for disability benefits as soon as possible. Allison had seen our Facebook posts about Social Security Disability Insurance (SSDI) and wanted to know more before she applied.
When Allison called we told her that the Social Security Administration (SSA) uses the date of first contact as the Protective Filing Date. The application process is set in motion when you file for disability benefits for both the Supplemental Security Income (SSI) and Social Security Disability Insurance (SSDI) programs.
In the case of SSDI, which Allison was qualified to apply for because she worked and paid SSA taxes over the course of her work life, the Protective Filing Date would be used to establish when she could receive benefits. Allison could start the process by:
Walking into a SSA office without an appointment
Beginning an online application – the Online Disability Benefit Application (SSA-16)
Calling SSA to establish a date for an in-person or telephone interview.
We told her that she would have to complete sufficient information to save the application and obtain a re-entry number to protect the filing date. We told her that if she expressed to SSA her intent to file for SSDI benefits before she left her job, she could begin to receive benefits closer to the end date of her employment.

We helped Allison begin the application process and she was successfully approved to receive Social Security Disability Insurance benefits based upon her Protective Filing Date.

"We can help you get through the application process when you seek eligibility for Social Security Disability Insurance benefits."

- Derek S. Cervoni
Want to learn more? Download the Beginner's Road Map to SSDI

If you have a friend, relative or client who has a question about Social Security Disability/SSI benefits, call Cervoni Disability Law PLLC for a free consultation.

We work exclusively on Social Security Disability Claims. Call 703-241-2625 or email us at info@cervonidisabilitylaw.com. Visit our website at www.cervonidisabilitylaw.com or follow us on Facebook, Twitter, Google Plus and LinkedIn.