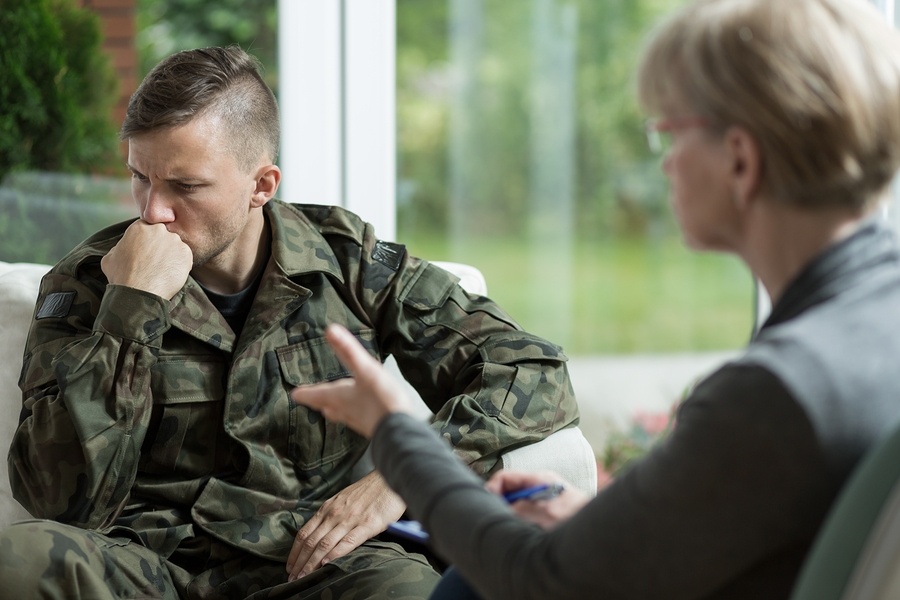 Disclaimer: This story is based on a real case. The names and identifying details have been changed to protect the privacy of individuals involved. Information presented here is general in nature and should not be construed as formal legal advice or as the formation of a lawyer/client relationship. Cases differ and past performance does not guarantee future results.
WE HELPED GRACIE HELP A DISABLED HOMELESS VETERAN
Gracie called me one day from the homeless outreach program at her church about one of her clients, Matthew. He had served two tours in Iraq, and was a decorated veteran, but his re-integration into life back home was not going well. Because of PTSD and anger management issues, Matthew decided last Christmas to leave his wife and family to live on his own. His decision left him on the streets of the Capitol and he ended up coming to the shelter at least 3 nights a week. Matthew needed help to access the services that he needed to address his mental health issues and to get back on his feet.
Gracie learned from an email about services for disabled veterans that Supplemental Social Security Income (SSI) benefits and Social Security Disability Insurance (SSDI) benefits could help Matthew access the medical benefits and get the counseling that he needed. However, she was short staffed and did not have the time to assist Matthew with applying for the benefits.
We helped Matthew by assisting him in applying for SSI, a monthly needs-based federal benefit, which can include Medicaid entitlement and Social Security Disability Insurance benefits, which can lead to Medicare entitlement.
"We can help you get through the application process when you seek eligibility for Social Security Disability Insurance benefits."

- Derek S. Cervoni
Want to learn more? Download the Beginner's Road Map to SSDI
Gracie turned to us to help Matthew because she knew that:
It could take more than 3 months (up to 107 days) for initial approval
Appeals can take a year or more and many people give up and don't appeal
Because we understand the application process, we helped Matthew get benefits by:
Helping him compile documentary evidence of his disability
Helping him submit a comprehensive and complete SSI/SSDI application
We helped Matthew understand that the application for VA and SSA benefits are different and he could get additional help because:
His discharge status was not a factor in determining Social Security benefits
His disability did NOT have to be connected to his military service
If he had been denied VA benefits, he could still be eligible for Social Security benefits through SSI/SSDI
If you have a friend, relative or client who is a disabled veteran who may or may not be homeless, and needs help accessing Social Security benefits, call Cervoni Disability Law, PLLC for a free consultation. We work exclusively on Social Security Disability Claims. Call 703-241-2625 or email us at info@cervonidisabilitylaw.com. Visit our website at www.cervonidisabilitylaw.com or follow us on social media.