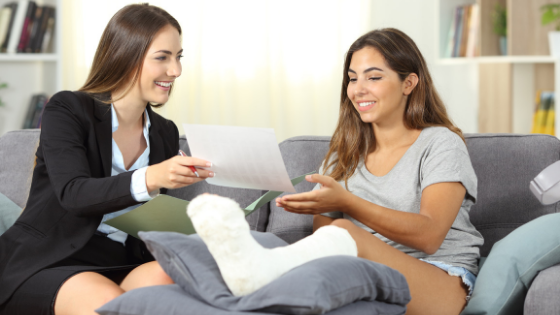 Unfortunately for those who may desperately need disability benefits, the process for filing a disability claim with Social Security can be a lengthy process. Even more disheartening, during the initial application and reconsideration stages, many applicants will be denied.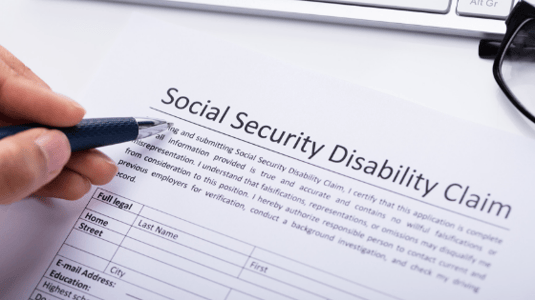 The basic process for filing a disability is as follows:
1. File Your Social Security Disability Application
A Social Security Disability application can be filed either in person, at your local Social Security office, online, or over the phone. You will need to have your information together and answer questions regarding your work history and your specific disability. The Social Security examiner will ask for your medical records, and you may be asked to undergo a consultative exam.
2. Application Decision
The Social Security office will determine whether you have worked enough to qualify for disability benefits and whether you meet all necessary criteria. If you do meet the criteria, your application will be sent to the Disability Determination Services for a full review, and a decision will be made regarding your application.
If your application is denied, you will receive a letter explaining the denial and how you can proceed with an appeal. If your application is approved, the letter you receive will state your monthly benefit amount and will let you know when the benefits will begin. Having a qualified disability lawyer will improve your chances of being approved for disability benefits at this initial stage. It generally takes from three to six months to receive a decision on an initial disability application.
3. Reconsideration
If your initial application was denied, reconsideration is the next step in the process, and the first step in the appeal process. You must file for reconsideration within 60 days of the date you receive your letter denying your disability application. When you file for reconsideration, the application will be sent back to the same office which denied your initial application, although a different examiner will review your case. Even so, about 86 percent of disability claims are denied at the reconsideration level. The reconsideration stage usually takes from three to five months to complete.
4. Appeal Hearing
If your reconsideration request is denied, the next step is to take your case before an Administrative Law Judge at an appeal hearing—you have 60 days to file an appeal and request a hearing. If you do not have a Social Security Disability attorney at this stage, you should definitely consider retaining an attorney to represent you during the appeal process as your chances of success increase dramatically when you have legal representation. The administrative law judge who hears your case will make a decision based on evidence presented at the hearing, as well as any testimony heard at the hearing.
The Social Security Disability hearing process can take more than a year to complete. Because of this, it is crucial that you are fully prepared for the hearing. The good news is that more than 60 percent of appeals made at the hearing level are decided in favor of the applicant. You may get a hearing date in the D.C. Metro area, Virginia, or Maryland.
5. Review by the SSA Appeals Council
If you are denied at the administrative appeal hearing, you have 60 days to ask for a review by the Social Security Appeals Council who only reviews whether or not the administrative law judge made his or her decision according to the law. It is extremely difficult to win an appeal at this stage of the process—only two percent of Appeals Council decisions are made in favor of the applicant, and the process can take from six months to two years.
Contact Our Virginia Social Security Disability Law Firm Today
As you can see, the process for filing a disability claim with Social Security can be a lengthy one. Having an experienced Social Security Disability attorney by your side, from the very beginning, can truly make a difference in the outcome of your application, reconsideration, or hearing. At Cervoni Disability Law PLLC, we work with clients' doctors, updating the file as often as possible in an effort to expedite the process.
Customer service is a major component of our practice—we are in touch with clients either over the phone or through email on a regular basis, reaching out to let them know what's happening. We work exclusively on Social Security Disability claims.
Contact Cervoni Disability Law PLLC for a free consultation at 703-241-2625 or email us. You can also visit our website or follow us on Facebook, Twitter, and LinkedIn.