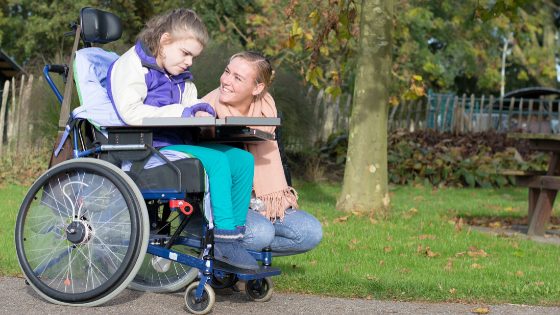 Getting approved for Social Security Disability (SSDI) is not easy. Even when you suffer from a physical or mental impairment, you may not qualify for assistance and benefits. When it comes to mental impairments, there are no specific symptoms that would guarantee approval. Instead, Social Security will view your symptoms and their impact on your overall life and ability to work. Mental impairments impact everyone differently. As such, when investigating your claim, they will need to dive deeper to determine how your diagnosis and symptoms affect you specifically. How do your mental impairments impact your functional capacity to work?
Social Security's Blue Book & Mental Impairments
The Social Security disability handbook is also known as the Blue Book. It contains criteria for a variety of mental disorders to be considered disabilities. If you meet one or more of those requirements, then you can obtain disability benefits.
Each of these disabilities require that your symptoms significantly impact and limit your ability to perform daily activities, function socially and complete work tasks. So even if you have a diagnosis of autism, but are able to perform routine daily tasks and get along in some social settings, you may not receive approval for SSDI benefits.
Some of the mental impairments listed include:
Schizophrenia

Mental retardation

Anxiety-related disorders

Depression

Bipolar disorder

Substance addiction disorders

Autism



How Does Social Security Evaluate Mental Impairments?
When evaluating mental impairments and determining eligibility, Social Security uses a variety of information, including:
Medical evidence, such as:

Psychiatrist records

Medications

Medical history

Diagnosis

Ability to perform activities of daily living, such as:

Cooking

Shopping

Paying bills

Personal hygiene

Ability to function in social settings, such as:

Maintaining relationships

Interacting with the public

Interacting with family and friends

Ability to function in work environments, such as:

Attending meetings

Understanding technology

Capacity for work hours

Decision making



How to Qualify for SSDI
If you are living with a mental health condition, you may be able to obtain SSDI benefits. To qualify for SSDI benefits, you and your SSDI lawyer must show that you have a mental impairment that has lasted or can be expected to last for a continuous period of no less than 12 months and prevents you from working. You must also have paid into the Social Security program for at least five of the last ten years. Your spouse and children may also receive benefits.
After 24 months on SSDI, you may be eligible for Medicare benefits as well. However, qualifying for the benefits you deserve is not always easy. That is why you need an experienced SSDI lawyer on your side to help you through the application process.
Unfortunately, the majority of claims are often denied. However, this does not mean you cannot qualify for benefits. You and your lawyer must appeal the denial and may need to attend a hearing before an administrative law judge. The strength of your appeal will likely determine if you get the benefits you deserve. The process can be long and often difficult. As such, most individuals find considerably more success working with a disability lawyer from the start.
Contact Our Virginia Social Security Disability Law Firm Today
If your Social Security disability claim was denied, we can help. At Cervoni Disability Law PLLC, we work with our clients to help them collect the disability benefits they deserve. This often means filing appeals on their behalf and helping them through hearings. We can guide you through this complex process and ensure that you receive the benefits you are entitled to.
Our attorneys work exclusively on Social Security Disability claims.
Contact Cervoni Disability Law PLLC for a free consultation at 703-241-2625 or email us at info@cervonidisabilitylaw.com. You can also visit our website at www.cervonidisabilitylaw.com or follow us on Facebook, Twitter, and LinkedIn.