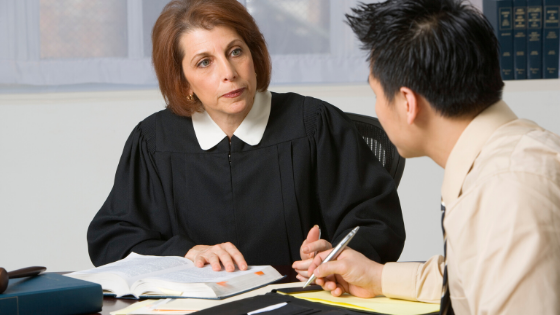 Those who have been denied for Social Security Disability Insurance (SSDI) benefits have the right to send the application for reconsideration, and, if it is denied again, to request a hearing before an Administrative Law Judge (ALJ). It can take up to a year or more to get a hearing date, but the good news is that, according to the Social Security Administration nearly 50 percent of those who take their case to this level will be approved. It is imperative to be well-prepared for your ALJ hearing, particularly regarding medical evidence to support your claim for disability benefits.
The Importance of Updated Medical Records
The most important aspect of being prepared for your ALJ hearing is to ensure your medical records are up-to-date and complete. The SSA may not always gather medical records on your behalf prior to the hearing, so you will need to request your most recent records from all medical providers as soon as you receive a Notice of Hearing. Since the hearing office must give you 75 days' notice for the ALJ hearing, you should have plenty of time to see your doctor and request all medical records pertaining to your disability application.
When you are at your doctor's office, you may want to ask for an up-to-date supportive statement from your doctor that explains exactly what work activities you are unable to perform. You may also ask former employers, caregivers, or even relatives to write letters regarding your disability limitations. If you have a disability attorney—and you absolutely should—your lawyer will request and submit all your medical records and medical source statements. Your lawyer will also prepare you for the questioning by the ALJ.
What Will happen at the Disability Hearing?
The ALJ hearing is intended to establish whether your medical condition is too disabling to work and will likely be held in a small conference room. ALJ hearings are not open to the public—if you bring a spouse, relative, or friend, he or she will be asked to remain in the waiting room. There will be a hearing assistant to record or type a record of the proceedings, and there may also be expert witnesses hired by the SSA.
The judge will first read a basic statement of factors regarding your SSD application, then will ask you some questions regarding your medical condition, the treatments you have undergone for the condition, and the limitations imposed by your medical condition. As your disability attorney will tell you, it is extremely important that you answer all questions honestly.
You should focus on answering the questions and providing specific examples of the everyday activities you are unable to perform due to your disability, as well as the work activities you are no longer able to perform. If there are any gaps in your medical treatment or areas of treatment that need clarification, you should be prepared to explain the details.
Once the judge has finished asking you questions, your attorney will speak on your behalf and may ask you additional questions. Finally, any expert witnesses will be asked for their opinion regarding your disability.
These expert witnesses could include medical experts as well as vocational experts who can provide information regarding your ability to sustain employment. Prior to concluding the hearing, the judge may ask you additional questions, as well as whether you have anything specific to add.
The Importance of Legal Representation at Your ALJ Hearing
Having an experienced disability attorney at your side during an ALJ hearing can help you answer the questions you are asked in a way that supports your claim. Your disability attorney will also be able to prepare you in advance of your hearing for many of the questions asked by the ALJ. When you have a disability attorney in your corner who knows and fully understands the process, your chances of approval for your disability application increase significantly.
If you have questions about an SSDI hearing or SSDI benefits, we can help. Our Virginia SSDI lawyers only work on Social Security Disability claims. It is why so many individuals and their families turn to us to help them through the disability application and/or appeals process. Contact us at 703-241-2625 or email us. You can also follow us on Facebook, Twitter, Google Plus and LinkedIn.