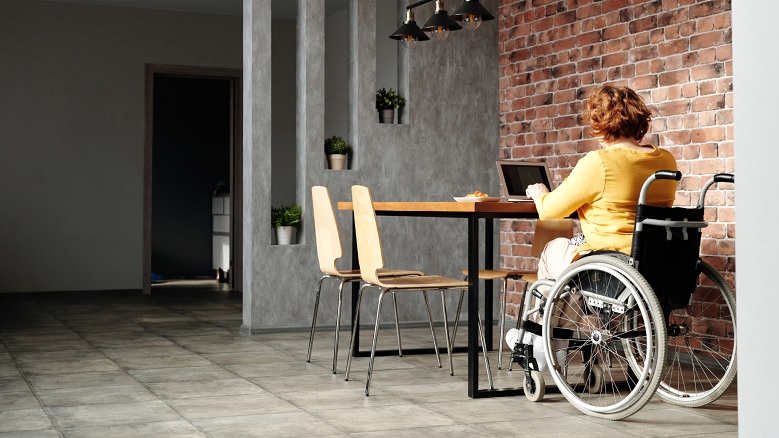 The Social Security Administration announced on Wednesday October 13, 2021 that there will be an increase in benefits for people who receive Social Security Disability (SSDI). This massive 5.9% increase is the highest COLA increase we have seen in 39 years.

This will help Our Virginia, Maryland and Washington, DC Social Security Disability Clients offset rising costs due to inflation.

The cost-of-living adjustment referred to as COLA, was increased for rising costs due to the pandemic and current inflation rates. The SSDI benefit amount is based on the COLA. They decide on benefit amounts based on the Consumer Price Index (CPI), a measure of inflation created by the Bureau of Labor Statistics.

It is estimated that half of seniors live in households where SSDI provides at least 50% of their income. Another quarter of them rely on their monthly payment for all their income.

This large increase could make the difference between a person who has to choose between money to buy food or money for medicine. The increase was created to help alleviate that problem. People with SSDI benefits should not have to choose between food and health care.

If you find yourself needing SSDI benefits what should you do?
How Do I Qualify FOR SSDI Benefits?
If you or a loved one is suffering from a physical or mental disability and can not work, you can qualify for SSDI (Social Security Disability Income) benefits. To see if you can qualify let's look at some of the eligibility factors.
You must suffer from an injury or illness that has lasted 12 months or more or is expected to result in death..
Have been employed prior to injury
Must be able to provide proof of injury or disability from a doctor
Most people have worked hard their entire lives and have already paid into the system. Injured and disabled individuals now need that system to work for them.
A qualified professional SSDI attorney can help you qualify while making the entire process easy and less stressful.
How Can I Apply If I Am Not Receiving SSDI Payments Now?
The first step to apply is to reach out to one of our SSDI attorneys. You can apply on your own, however it is not recommended. It is possible that without knowing the laws and how to navigate the system your application could be denied.

Our SSDI attorneys have been working with SSDI claims for years. WIth our experience we get great pleasure in helping you get the help you deserve. Here are some benefits to working with an SSDI attorney.
A Disability Attorney Can Save You Administrative Time
A Disability Attorney Can Assess Your Eligibility
They Will Help Assess Your Disability by Listening to You and Your Situation
Navigating the Trial Work Period
The Disability Attorney Will Prepare Your SSDI Case
May be able to find additional benefits you didn't know about
Without the proper knowledge of the law, the process can be confusing and difficult. There might be several questions you do not understand or do not have the answers to. We have the ability to simplify a complicated process and make applying for benefits easier.

This is why calling our SSDI attorneys is the best decision you can make for a successful outcome. If your SSDI application is denied we have an appeal process and often have a successful outcome.
What Comes With SSDI Benefits?
SSDI benefits give you more than just COLA increases. You also will receive:
Cost of Living Raises
Increased Social Security Retirement Benefits
Health Insurance through Medicare Entitlement
Tax Advantages
Trial Work Period
How Much Does A SSDI Lawyer Cost?
Our SSDI attorneys are here to help. There is no cost for a free consultation. We work on a contingency fee so there is no cost upfront to hire an SSDI lawyer. If you are in need of help with the SDDI process our lawyers understand disability law, and it shows.
Contact Us
We can help you through the application and appeals process to ensure that you receive the benefits you deserve. I can help you with your SSDI application or appeal. Contact me at 703.241.2625 to set up an appointment and begin getting the help you need.