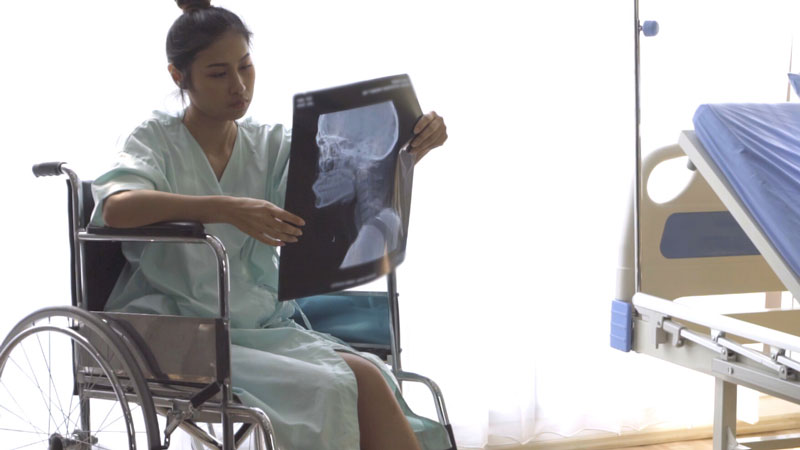 Every year, 1.5 million people suffer a traumatic brain injury (TBI) in the United States. These injuries range from minor concussions to serious and life-threatening brain injuries. Severe brain injuries can result in a lifetime of disability, pain, and suffering.
Injured individuals may suffer cognitive impairments such as speech and language abnormalities, thinking skills, and loss of motor function. They may be unable to perform their daily care and work in their chosen profession after suffering a serious TBI.
If you or someone you love suffered a serious TBI, you may wonder how to qualify for SSDI (Social Security Disability Insurance). The SSA awards disability benefits to individuals who have a qualifying injury or illness that prevents them from working.
But do you know how to win?
Unfortunately, the process for collecting SSDI is not easy. In fact, only a third of all SSDI claims receive approval with the first filing. For this reason, it is important to have your claim evaluated by an experienced Social Security Disability lawyer as soon as possible.
SSA Disability Listings for TBI
The Social Security Administration added new disability listings for TBI under neurological disorders. If your TBI resulted in cognitive issues but not physical problems, your condition is now listed in 12.02 for neurocognitive disorder in the SSA Blue Book.
The SSA considers a TBI to be any damage caused to the brain by an object, a closed head injury, or a skull fracture. To qualify for disability benefits, you must provide documentation that you meet the following criteria:
You are unable to control movement in at least two of your extremities for at least three consecutive months. This injury results in extreme difficulty walking, standing, or using your arms.



OR
For three months, you must have physical problems combined with marked limitations in any of the following areas:

Thinking

Finishing tasks

Regulating emotions

Controlling behavior

Interacting with others



It is important to know that these limitations must be worse than moderate. They must significantly limit your ability to function in a workplace setting.
What Happens if You Don't Meet the Criteria for SSDI?
If you don't quite meet the TBI listing criteria to obtain benefits, the SSA will then measure your residual functional capacity (RFC). This will help them determine if you can do your current job or other work. The RFC measures your ability to perform work-related jobs and what limitations you have. If your current job is too difficult to do after a TBI, the SSA will then use your RFC, age, education, and work history to determine if you can still work in other types of jobs. If they believe that you will not be able to work in any type of gainful employment, then you will receive a medical-vocational allowance.
How Much Can You Receive for a TBI?
The amount of benefits you receive is based on how much you paid in Social Security taxes over your working years, as well as your age. The SSA will review your earnings history and determine the number of monthly disability benefits you qualify for. You may also receive back payments or retroactive disability payments when applicable.
While every case is unique and different, our lawyers can help you understand how much you might qualify for.
An SSDI Lawyer Can Help
If you believe that you might qualify for SSDI, you need a law firm on your side that knows how to work through the disability benefits process. We can help you gather all the necessary documentation to build your case.
This includes:
Medical treatments

Results of x-rays, MRIs, and other tests

Doctor notes

Functional limitations

Neuropsychological testing

Written statements



We can help you even if your initial claim was denied by the SSA. We know how to build your appeal and obtain a favorable outcome. No matter how complicated your TBI case may be, we can help.
Contact Me for Help in Your SSDI Case
When evaluating your case and determining disability benefits, the SSA will review more factors than just your brain injury. We can help you through the process of collecting disability benefits after a serious head injury. Our lawyers understand disability law, and we offer compassionate, complete legal guidance at every phase of the process.
I can help you with your SSDI application or appeal. Contact me at 703.241.2625 to set up an appointment and begin getting the help you need.