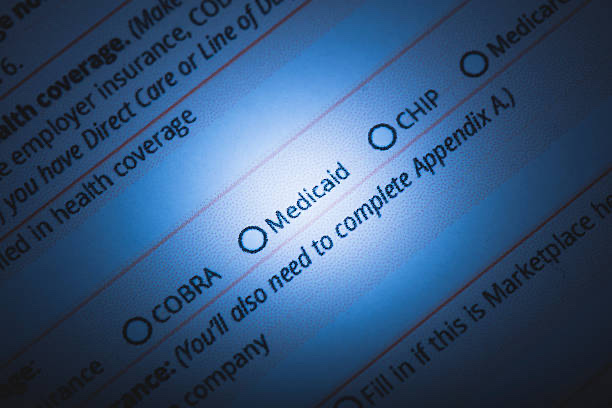 Recently the Biden administration proposed a set of new regulations focused on the renewal and application processes for Medicaid, as well as other government programs. The main purpose of the new regulations is to make it easier for older adults, disabled people, and low-income children to enroll in these important programs.
Part of the process will be to reduce the large amount of paperwork involved in healthcare by standardizing requirements and policies and streamlining applications for Basic Health Programs, Medicaid, and the Children's Health Insurance Program (CHIP).
The new rule would ensure that kids covered by CHIP wouldn't experience lifetime benefit limits or waiting periods before enrollment. Being automatically considered for Medicare Savings Programs would also make it easier for some people with disabilities and low-income seniors to access benefits. Renewals would also only be allowed once every year.
If the proposal is implemented, it would allow 2.81 million more people to enroll in Medicaid over the upcoming five years based on simpler enrollment processes.
The Effect on People with Disabilities and the Elderly
The new regulations would make the enrollment and application processes much simpler for those who have disabilities or who are at least 65 years old. It could automate consideration for older individuals with a low income who apply for subsidies to help with the cost of Part D Medicare.
It also would automate enrollments for some people getting Supplemental Security Income in Medicare Savings Programs, which could help people pay for coverage. This would be an excellent change for those with disabilities who have trouble with all the paperwork associated with government healthcare.
Why This Matters Today
This rule comes at the end of the COVID-19 emergency, which is due to occur in October but could last another three months. When the period is over, the continuous enrollment requirement also does. States will see an increase in Medicaid match rates. However, it is projected that up to 15 million people will lose coverage.
Right now, enrollment is complicated and takes a great deal of time. This means many people do not enroll even when eligible. The administrative processes are a huge issue for many. New rules would help people get and retain proper medical coverage.
How the New Regulations Would Effect Children
The Social Security Act notes that states have to have a description in their plans of how CHIP coverage will not substitute for other group health plans, which led to 36 states having uninsured waiting periods. This has dropped to only 12 states, with waiting lists that could be anywhere from one to three months.
However, many believe this policy is outdated. Going without insurance for even a month can lead to serious issues for families. With high gas prices and medical bills, one accident could lead to a need to visit the emergency room. This could end up completely bankrupting a low-income family. With the new rule, if the family income increases, the child's eligibility transfers to CHIP from Medicaid to avoid the chance that there is a lack of coverage until eligibility has been redetermined.
What to Expect Moving Forward
The public comment period for the new rule opened at the end of August and will go for two months. At that point, the US Department of Health and Human Services will review the rule before it can be finalized. An official notes that the agency would like to publish the rule after being finalized in 2023.
Sources:
https://www.federalregister.gov/documents/2022/09/07/2022-18875/streamlining-the-medicaid-childrens-health-insurance-program-and-basic-health-program-application
https://www.fiercehealthcare.com/payers/cms-aims-streamline-medicaid-chip-enrollment-process