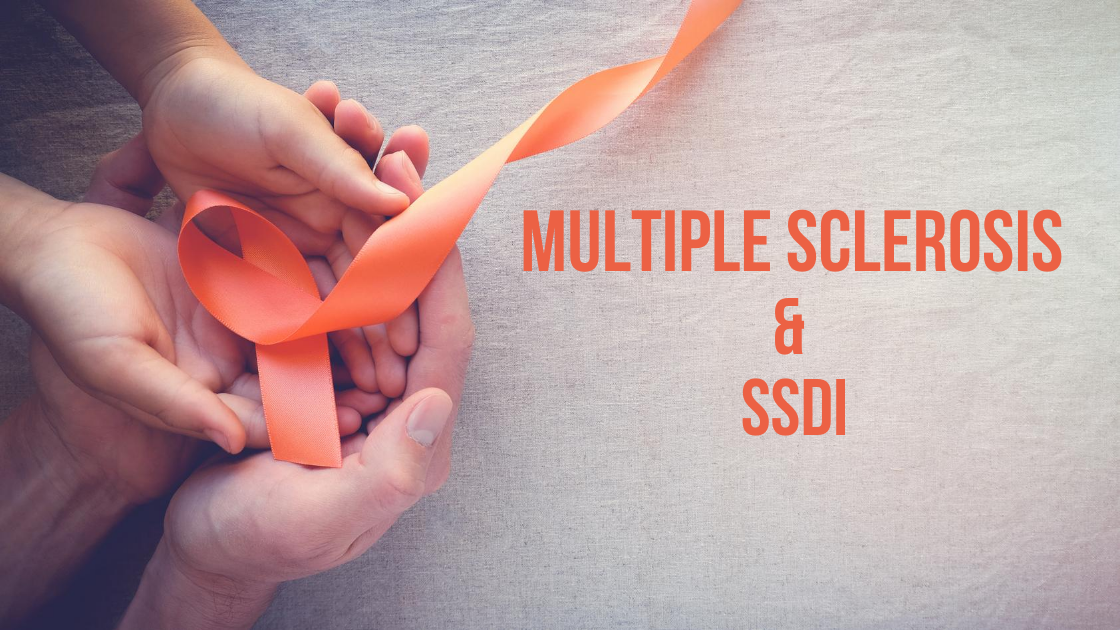 Are you or a loved one diagnosed with multiple sclerosis, and experience the associated vision loss, pain, fatigue, and impaired coordination? If so, these symptoms may be affecting your ability to work, especially if you have a physically demanding job and your symptoms are making it impossible for you to do the work that you used to do.
The Social Security Administration (SSA) recognizes that multiple sclerosis can sometimes be a disabling condition. For this reason, they award Social Security disability insurance (SSDI) benefits to certain multiple sclerosis patients whose symptoms make them incapable of working any longer.
How Do You Qualify for SSDI?
Applying and qualifying for Social Security disability insurance is a complicated process that requires you to fill out a lot of paperwork with legalese, as well as gather and submit your medical records to the Social Security Administration.
In general, anyone wanting to apply for SSDI benefits must meet the following requirements:
You must have a diagnosed medical condition that the SSA considers legally disabling.
Your condition must prevent you from doing the work you used to do, as well as transferring to performing a different job function.
Your condition must be expected to last at least one year, or result in your death.
The SSA also has a Blue Book of specific medical requirements that an applicant must meet for each different type of disabling condition. For American workers with multiple sclerosis, the Social Security Administration's Blue Book states you must:
Have disorganization of motor function in at least two extremities which results in extreme limitation of the ability to:

Stand up from a seated position, or
Balance while standing or walking, or
Use the upper extremities.
Alternatively, you can qualify for SSDI if you have multiple sclerosis and:
You have marked limitation in physical functioning and in at least one of the following:

Understanding, remembering, or applying information, or
Interacting with others, or
Concentrating, persisting, or maintaining pace, or
Adapting or managing oneself.
How Do You Prove That You Actually Meet the SSA's Legal Definition of Being Disabled?
Applying for Social Security disability insurance benefits isn't easy. The initial application has many steps, and it can take a long time to fill out. This doesn't even factor the amount of time it will take for you to chase down your medical records from all your physicians to provide medical proof of your diagnosis and how it makes you incapable of working.
Were You Denied SSDI Benefits for Multiple Sclerosis?
Unfortunately, most people who apply for SSDI benefits receive a denial letter upon submitting their initial application. But that doesn't mean you can't still win the life-sustaining SSDI benefits you need to make ends meet.
Everyone who is denied SSDI benefits is eligible to file a Reconsideration appeal, and our law firm can help you file one. However, time is of the essence. You only have 60 days after receiving an SSDI denial letter to appeal the initial decision. If you were denied SSDI benefits for multiple sclerosis, call our office right away so we can get started on your appeal before time runs out.
What Happens if Your Reconsideration Appeal is Denied?
Sometimes, workers who literally can't work anymore due to multiple sclerosis still receive a denial when they appeal the SSA's initial ruling. If this happens to you, there is still hope for winning SSDI benefits.
After an appeal is denied, the next step in the SSDI filing process is to file for a hearing in front of an SSA Administrative Law Judge. During this case, we will represent you and present all the medical and work evidence needed to show the judge that your case of multiple sclerosis makes you incapable of working any longer. We may also ask you to provide your own testimony explaining how your condition makes working impossible for you.
Work With Us on Your SSDI Case With No Up-Front Costs
The best thing about working with a Social Security disability law firm like ours is that we don't require any payment from you unless we win your claim for SSDI benefits. Even then, the SSA caps our compensation at only a percentage of your back pay benefits. We'll never take a single penny out of your future and ongoing SSDI benefits.

To learn more about our legal services or to get help with an appeal or administrative law hearing, contact us today at (703) 241-2625 or get started with a Free Consultation today.