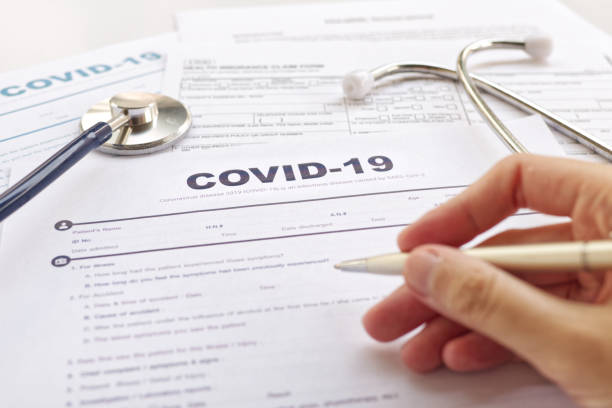 In 2020, the world as we knew it came to a sudden standstill as a global pandemic rocked us all. Quarantine and social distancing rules became our new normal as we all learned to handle the virus that came to be known as COVID-19.
Some people were able to avoid the virus completely. Others have managed to come out of a bout with the virus with little or no problem and barely any symptoms. However, some aren't that lucky. Those people have developed symptoms that affect their lives weeks or even months after they are over the virus.
The CDC has named the lasting symptoms some people have developed. Now, people who still have symptoms caused by COVID-19 after getting over the virus are said to have long COVID-19 or long-haul COVID. If you have been diagnosed with long COVID, you may be able to qualify for Social Security Disability Insurance (SSDI).
Is Long COVID a Disability?
It might surprise you that someone diagnosed with long COVID could qualify for protection under the Americans with Disability Act (ADA) and other state or federal laws. If you have long COVID and meet specific requirements, you could qualify for disability insurance.
The Department of Health and Human Services (HHS) and the Department of Justice have classified long COVID-19 as a disability if you meet the requirements. The HHS says that long COVID has to cause a physical or mental issue like lung or neurological damage, or it must substantially limit one or more of your life activities to be considered a disability. Those life activities include such basic things as eating or managing your daily tasks to take care of yourself.
SSDI Is Not Guaranteed
The definition of a disability as it applies to long COVID-19 is ruled by the civil rights laws of the HHS. However, other eligibility requirements must be met to qualify for Federal benefits. So, even if your long COVID is considered a disability by the HHS guidelines, the Social Security Administration (SSA) still has the final power to decide if you qualify for SSDI benefits.
The SSA requires that a medical condition last, or be expected to last, a minimum of 12 months or be expected to lead to your death before you qualify for benefits. Under SSA requirements, COVID-19-related issues must also meet the 12-month or death requirement.
That means even if your long COVID-19 meets the requirements for you to be considered disabled under HHS rules, you still might not qualify for SSDI under the Social Security Administration rules. Many people who do qualify don't apply because the process is time-consuming and can be confusing.
Do You Meet the Application Requirements?
If you would like to find out if you qualify for SSDI because you've been diagnosed with long COVID-19, first ensure you meet these requirements:
You're at least 18 years old.
You don't currently receive Social Security benefits.
It Won't Be Easy
You should be aware that many disability applicants get denied, and you may have to wait a while for a decision. If you have long COVID, meet the criteria, and want to apply for disability, it's a good idea to consult a qualified, dedicated Social Security Disability attorney before you begin the process.