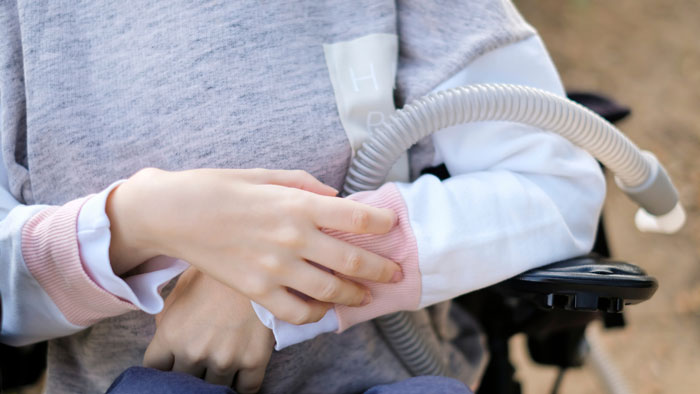 If you've been diagnosed with muscular dystrophy, you know just how debilitating the disease can be and how it can make it impossible for you to do the job you've done your whole life. This disease significantly weakens muscles, to the point that they are difficult to use. This is especially troubling for workers who have labor-intensive jobs and rely on their physical capabilities to earn an income.
Muscular dystrophy can also cause serious issues like difficulty swallowing and breathing issues. These symptoms can be life-threatening, and also make talking - which is a requirement in customer service jobs - very difficult.
Thankfully, the federal government realizes that certain conditions, like muscular dystrophy, often make it impossible for people to continue working. For this reason, the Social Security Administration (SSA) has created the Social Security Disability Insurance (SSDI) program. Qualifying disabled individuals who can no longer work due to muscular dystrophy receive monthly payments through SSDI, which help people like you pay their rent or mortgage, keep their utilities on, and put food on their tables.
But how do you prove that your case of muscular dystrophy is so disabling that you qualify for SSDI? Keep reading to learn more.
The Basic Requirements for Receiving SSDI Payments
In order to receive Social Security Disability payments, any worker - regardless of their disability - must prove the following:
Their medical or mental health condition makes it impossible for them to do the work they used to do.

They can't transition to a new line of work due to their diagnosed health problem.

Their medical condition is expected to last at least one year, or result in their death in less than one year's time.



Meeting these requirements isn't the only thing that you must do to prove that you are legally disabled due to muscular dystrophy and qualify for SSDI payments. You must also have medical documentation that shows you meet the SSA's Bluebook requirements for muscular dystrophy.
The Social Security Administration's Bluebook Requirements to Receive SSDI Payments for Muscular Dystrophy
Being diagnosed with muscular dystrophy isn't enough to prove that you deserve SSDI payments. In addition to meeting the basic requirements for Social Security Disability payments listed above, you must prove you qualify for benefits based on the SSA's Bluebook of qualifying disabilities.
As a muscular dystrophy patient who is no longer able to work due to your medical condition, you must also prove:
You have disorganization of motor function in at least two of your extremities. This disorganization must extremely limit your ability to do at least one of the following

Stand up from a seated position.

Balance while you are standing or walking.

Use your upper extremities.



OR
You have a "marked limitation" in physical functioning in at least one of these areas:

The ability to understand, remember, or apply information.

The ability to interact with other people.

The ability to concentrate, persist, or maintain your pace.

The ability to adapt or manage yourself.



How Do You Prove You Qualify for SSDI?
The SSDI application includes several parts. In the application, you must provide documented evidence of the following:
Your medical conditions, as documented by your medical records.

Your work history and income history.

Your level of education.

Your testimony about how your case of muscular dystrophy makes it impossible for you to continue working in any capacity.



Were You Denied SSDI Benefits for Muscular Dystrophy?
Many people who apply for SSDI are denied on their first application. However, you have a limited time to file for a reconsideration after a denial. As a Social Security Disability law firm, we are perfectly suited and experienced to help you appeal your denial, and even represent you at an administrative judicial hearing if your reconsideration is denied, too.
Let Us Help You Fight for SSDI Benefits
If you have muscular dystrophy and are no longer able to work, we are here to help you. As Social Security Disability lawyers, we don't charge you any upfront payment. We work for you and only receive a payment when you win benefits. Even then, our compensation is only a limited portion of the back pay benefits you are owed. We'll never deduct any amount of your future SSDI checks to pay ourselves.
For help filing for SSDI for muscular dystrophy, or appealing a denial, contact our law firm today at (703) 241-2631.