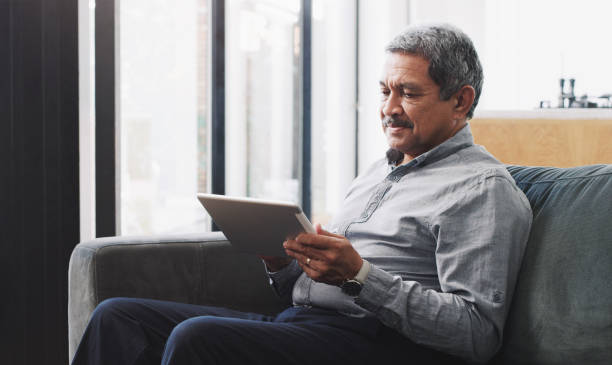 Since 2014, the ABLE (Achieving a Better Life Experience) Act has allowed people with disabilities to save for future expenses without jeopardizing their eligibility for vital government benefits like Medicaid or Social Security. However, it only applied to those who became disabled before turning 26 years old.
But now, thanks to the newly-passed Setting Every Community Up for Retirement Enhancement (SECURE) Act, that age limit has been adjusted, allowing for people who became disabled after their 20s.
Under the new law, people who became disabled before turning 46 are now able to open an ABLE account and receive the same benefits as those who qualified under the earlier version of the Act. This change is expected to have a significant impact on the estimated 11 million Americans with a disability who are over the age of 26.
What Is The ABLE Act?
The ABLE Act sets up a savings account that allows holders to save up to $15,000 each year, tax-free and without affecting their eligibility for government programs like Medicaid or Social Security Income (SSI).
Family members, friends and even employers can contribute to the ABLE accounts, with a maximum of $17,000 in 2023. If a disabled person works, they can contribute extra earnings to their ABLE account–up to $13,590. And you can even apply for out-of-state benefits with it.
While there are caps on the total balances, accounts can grow to $100,000 without affecting SSI, Medicaid, or federal housing assistance. Funds in an ABLE account can be used for a variety of expenses, such as housing or education costs, medical bills, and even transportation.
How Does The SECURE Act Factor In With ABLE Accounts?
The expanded ABLE Act–which includes the SECURE Act– is a welcome change for those over 26 who have been waiting for the opportunity to save and be financially secure in the future. With this new law in place, they can now save and plan for their future without worrying over losing their benefits. It's a major step forward in providing financial security and peace of mind to those with disabilities.
The SECURE Act also makes it easier for states to administer their own ABLE programs. The law provides grants and other incentives, including one-time start-up funds, to help them expand and develop their programs. In the future, this could lead to more states offering a wider array of ABLE accounts, making them available to even more people.
How Can I Prepare For A New ABLE Account?
Before getting too excited, the ABLE Act updates don't take effect until January 2026. Even so, it's a good idea to get planning now.
Start educating yourself and others about how ABLE accounts can be used, and if you or a loved one is planning to contribute to someone's ABLE account, there's no penalty for saving the money up in your own account to wait until their ABLE account is ready to be used.
Overall, the ABLE Act has been an important tool for people with disabilities since its inception in 2014. With the new changes made by the SECURE Act, it can now be utilized by a much bigger portion of the population. It's an exciting development for those seeking financial security and freedom, even if it does mean we'll have to wait a few years for it to truly take effect.