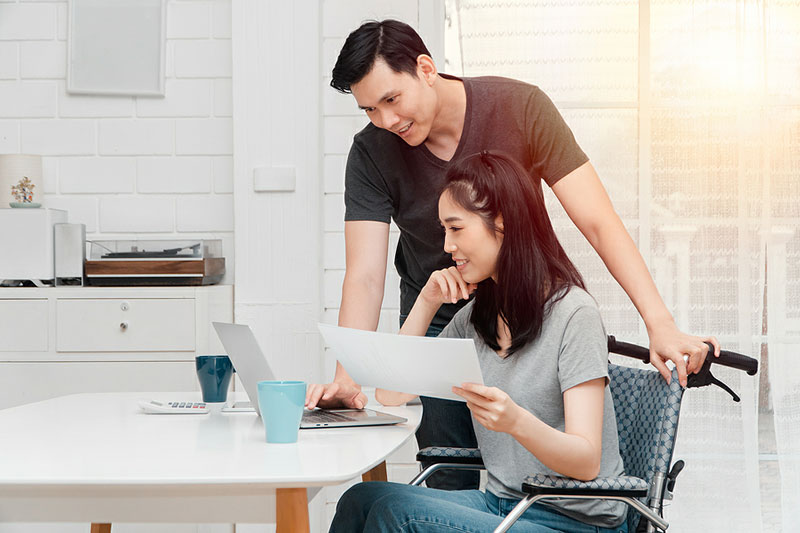 When you win Social Security Disability Insurance (SSDI) benefits, the amount of money you receive every month is based on a complex formula that considers how much you have paid in Social Security taxes during your working years. But if those monthly checks stayed stagnant and were never adjusted for changes in the US cost of living, inflation would eat up your benefit amounts and you'd have less purchasing power over the years you receive SSDI. There's no way you'd be able to continue to make ends meet if SSDI benefits weren't periodically increased to beat the rising costs of inflation.
Thankfully, the Social Security Administration (SSA) realizes that SSDI benefits need to be evaluated every year for a cost of living adjustment (COLA). And for current SSDI benefits, there's good news. 2021 will bring a 1.3% COLA in SSDI payments.
What is a Cost of Living Adjustment and How is it Calculated?
A cost of living adjustment is an adjustment in income to make up for the rising costs of inflation. When it comes to the SSDI COLA, your adjustment has nothing to do with the amount of Social Security taxes you've paid overtime or your medical or mental health condition. Instead, the Social Security cost of living adjustment is based on the percentage increase in the Consumer Price Index for Urban Wage Workers and Clerical Workers (CPI-W). The time period that is evaluated is the third quarter from the last time a COLA was provided, to the current third quarter of this fiscal year.
What Will the 2021 SSDI Cost of Living Adjustment Be and What Do I Need to Do to Get It?
Beginning in January 2021, current SSDI recipients will see a 1.3% increase in their monthly SSDI payments. The Social Security Administration will begin mailing letters to SSDI recipients in December 2020 to inform them of their new monthly benefit amount. Most beneficiaries can also check their My Social Security account beginning in December 2020 to see their new monthly payment amounts.
Your new payment amounts will appear automatically in either your direct deposits or monthly checks. There's nothing you need to do to ensure that you receive your cost of living adjustment and increased monthly benefit amount.
What If I'm Still Trying to Win Social Security Disability Benefits - How Will The Cost of Living Adjustment Affect Me?
Are you in the process of filing for Social Security Disability Insurance benefits, or appealing a denial? If so, you may be understandably curious about how the upcoming 2021 SSDI cost of living adjustment may impact you.
When you win SSDI benefits, you may receive a lump-sum payment of back pay benefits for the time you have been out of work and found disabled by the SSA. Let's say, for example, that you received a favorable decision in June 2021 finding you disabled since January 2020. The Year 2020 part of the lump-sum benefit payment will be based upon your current monthly amount and the Year 2021 part of the lump-sum payment will be increased on a monthly basis by the COLA.
Do You Need Help Filing for SSDI or Appealing a Denial?
If you are too sick or injured to continue working, SSDI benefits can provide a financial lifeline that can help you make ends meet. Whether you need to file an initial application or you received a denial and want to file an appeal, our SSDI law firm is here to help. To speak with us about your SSDI case, call us today at (703) 241-2625 or fill out our online contact form.