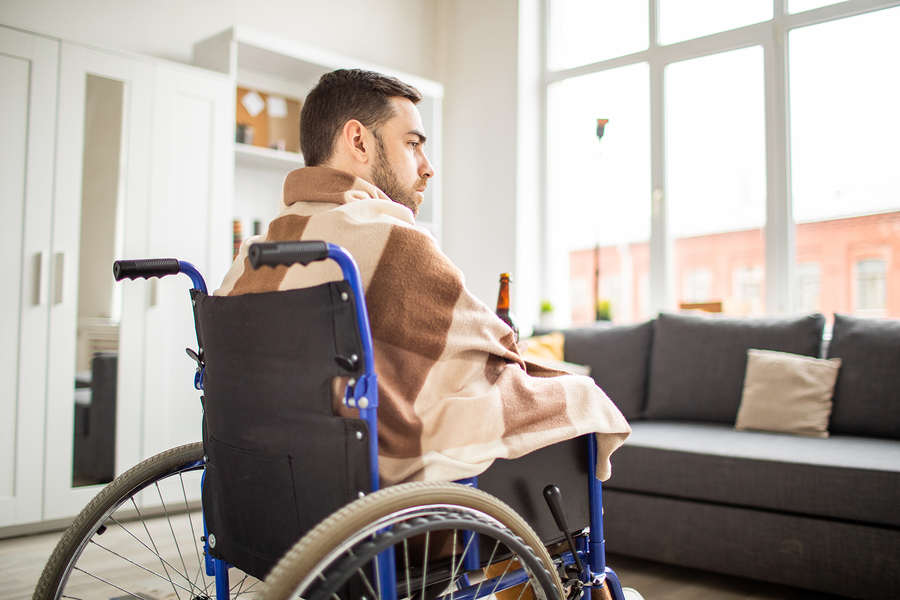 Is Your Disabled Adult Child Eligible for Government Benefits?
A disabled adult child (DAC) may be eligible to receive Social Security disability benefits. If the child is disabled and one of his or her parents currently receives Social Security benefits, the child may be able to collect Social Security Disability benefits based on the parent's earnings record. If the child is over the age of 18, he or she may qualify for benefits as a disabled adult child.
Who Qualifies as an Disabled Adult Child?
To qualify as a disabled adult child, the adult child must be over the age of 18, must not be married, must have a disability which began prior to the child turning 22 and must have one parent who is either receiving Social Security benefits or is deceased, but at the time of his or her death was insured for Social Security benefits. Under these qualifications, the disabled adult child will be eligible to receive monthly payments through SSDI. These benefits, which are based on a parent's earning record, are known as dependent's benefits or auxiliary benefits.
A disabled adult child whose parent is not currently receiving Social Security benefits could be eligible if the following statements are true:
The adult child has a disability which has lasted for 12 months, is expected to last for at least twelve months, or is expected to result in death, and
The impairment or treatment for the impairment renders the adult child unable to perform substantial work.
The Social Security Administration has a published list of medical impairments and criteria required for each impairment to qualify for disability. If the adult child's impairment is on the list and meets the criteria, the adult child qualifies as disabled for SSDI purposes. If the adult child's impairment is not on the list, the condition may be considered equivalent in severity to an impairment that is on the list.
Five-Step Evaluation for SSDI Qualification
There is a necessary evaluation for an adult child to qualify for SSDI. It must first be demonstrated that the adult child is unable to perform substantial gainful activity (SGA). Although the threshold level can change, SGA is $1220 per month in 2019 for a disabled individual. Next, the impairment or disability must have lasted at least twelve months or be expected to result in death.
Third, the impairment must be matched to the medical listings of the Social Security Administration—if the condition is identical or is considered to be "medically equal" to a condition listed by the SSA, the adult child will be considered disabled. The fourth step, if the adult child is not found disabled at step three, is proving the impairment keeps the disabled adult child from returning to "relevant" work done within the past fifteen years. If a determination is made that the disabled adult child is unable to return to past relevant work, then step five will be implemented. Step five determines whether there is another type of job currently existing in the present economy, which the disabled adult child could potentially perform despite his or her limitations.
Disabled Adult Child Benefits
When the disabled adult child makes an initial application for benefits, the adult child may already be receiving SSI, however, for disabled adult child benefits, they are required to prove the disability began prior to their 22nd birthday. The adult child is technically only eligible for Disabled Adult Child (DAC) benefits if his or her parent or parents are retired, deceased or disabled. DAC benefits are based on the Disability Insurance Benefits of the parent's account. It can be extremely beneficial to speak to a Social Security Disability Lawyer to help you determine whether your disabled adult child is eligible for benefits.
Contact Our Virginia Social Security Disability Law Firm Today
If you have a disabled adult child and have questions concerning their social security disability eligibility, we can help. At Cervoni Disability Law PLLC, we work with our clients to help them obtain all of the benefits to which they are entitled.
Customer service is a major component of our practice—we are in touch with clients either over the phone or through email on a regular basis, reaching out to let them know what's happening. Our attorneys work exclusively on Social Security Disability claims. Contact Cervoni Disability Law PLLC for a free consultation at 703-241-2625 or email us at info@cervonidisabilitylaw.com. You can also visit our website at www.cervonidisabilitylaw.com or follow us on Facebook, Twitter, and LinkedIn.