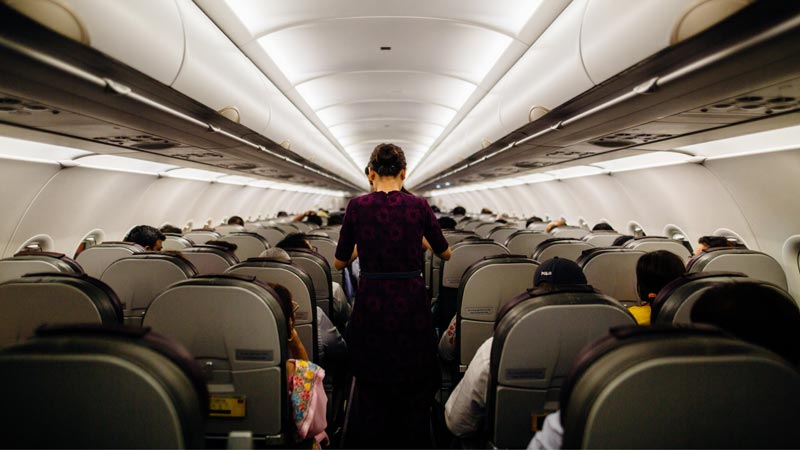 July 26, 2022 - The U.S. Department of Transportation under the Biden administration is pleased to announce a brand new "Bill of Rights" designed to help people with disabilities enjoy an easy and comfortable experience when traveling by air.
This, and other developments hoped to help ease the tension surrounding air travel, were announced in the wake of the deluge of complaints made amid the Covid-19 pandemic.
Secretary of Transportation Pete Buttigieg proudly stated, "Today's announcements are the latest steps toward ensuring an air travel system that works for everyone."
Why was this Document Created?
The document, 16 pages in all, is referred to as an "easy-to-use summary of the fundamental rights of air travelers with disabilities under the Air Carrier Access Act." That act, codified as 14 Code of Federal Regulations (CFR) Part 382, is meant to "empower air travelers with disabilities to understand and assert their rights, and help ensure that U.S. and foreign air carriers and their contractors uphold those rights," according to Transportation Department officials.
Now, it should be said that this "Bill of Rights" really does not expand or restrict the existing laws governing the rights of airline passengers with disabilities. It is simply a summary that makes it easier for everyone to find and distribute information. As a living document, it is subject to updates as the regulations change, and it applies to all flights of United States airlines and foreign airlines traveling to and from the United States.
What Rights does the Document Cover?
The "Bill of Rights" details 10 particular rights that should be afforded to any airline passengers that have disabilities. These include:
#1. Being Treated with Dignity and Respect

All airline employees and contractors that deal with the general public are required to be trained in the awareness of the needs of passengers with disabilities. They must also learn to address such needs safely and with dignity.
#2. Receiving Information about Services and the Capabilities and Limitations of Aircraft

An airline must provide detailed information on what it can and cannot do to accommodate passengers with disabilities.
#3. Receiving Information in Formats that are Accessible

For example, airlines must ensure that at least 25% of their automated kiosks at larger U. S. airports are wheelchair accessible.
Also, any passenger that identifies as needing visual or hearing assistance must receive the same trip information as all other passengers at the customer service desk, ticket area, gate, and aboard the aircraft.
#4. Having Accessible Facilities at Airports

Airlines need to ensure that any terminal facilities that they own or lease are readily accessible by passengers with disabilities. This applies to both U.S. airports and foreign airports. Airports are also responsible for any facilities that they own, operate, or lease to other parties.
#5. Being Provided with Assistance at Airports

Any passenger with a disability must be provided with immediate aid with getting on and off any plane, upon request.
#6. Getting Assistance While in the Cabin

Any passenger with a disability that asks for extra time for boarding, stowing accessibility equipment, or being seated will get to board first and receive help, if requested. Once boarded, passengers with disabilities will receive assistance, if asked for.
#7. Traveling with Assistive Devices and Service Animals

Airlines will allow any assistive devices in the cabin as carry-ons and do so free of charge. They must also allow service dogs to accompany passengers with disabilities in the cabin unless the dog is a threat to the safety of other passengers or misbehaves at the gate area or in the cabin.
#8. Receiving Seating Accommodations

Specific seats must be provided to passengers with disabilities that identify as needing such seats. These include seats with movable aisle armrests, seats with greater leg room, and adjoining seating for service animals and/or companions providing assistance.
#9. Being Able to Access Aircraft Features

Newer aircraft require accessible features, such on-board wheelchairs, movable armrests, priority storage space, and an accessible lavatory.
#10. Resolving Disability-Related Issues

If any passengers with disabilities are not satisfied with services received in the course of air travel, they can file an airline complaint with the Department of Transportation or the company. If he or she has an issue with the airport, he or she can file a complaint with the Federal Aviation Administration, the Department of Justice, or the airport itself.
In conclusion, this "Bill of Rights," mandated under a reauthorization of funding for the Federal Aviation Administration in 2018, and developed with feedback from the Air Carrier Access Act Advisory Committee, is certainly a step in the right direction when it comes to ensuring the comfort and ease of airline passengers with disabilities. And, remember, if any requirement clashes with established safety and security laws, then alternative methods may be used in order to best accommodate disabled patrons.
Let Us Help You
We can help you through the application and appeals process to ensure that you receive the benefits you deserve. I can help you with your SSDI application or appeal. Contact me at 703.241.2625 to set up an appointment and begin getting the help you need.