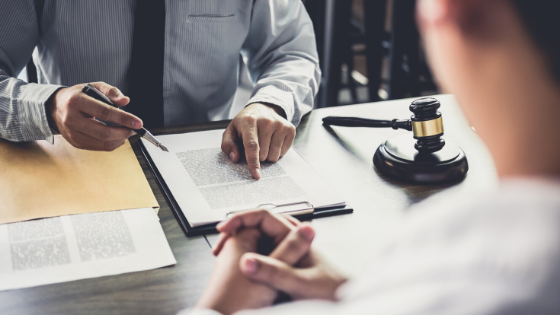 If you have applied for Social Security Disability (sometimes known as Social Security Disability Insurance or SSDI), and have been denied, don't give up hope. You have options for appealing the SSDI denial—in fact, there are four appeal levels in the SSDI process. Unfortunately, many people decide to file a new application, rather than appealing their original denial. It is important to know that when you file a new application, it could also be denied, just like your first application and you could also lose out on past due benefits. In fact, according to https://www.ssa.gov/policy/docs/statcomps/supplement/2019/index.html a full two thirds of initial applications are denied, whether due to insufficient work credits, lack of a qualifying medical condition, or other factors.
Filing Your First SSDI Appeal
As soon as you receive a denial of benefits from your original SSDI application, it is important that you immediately file your Request for Reconsideration appeal. While your first appeal will go to the same office which denied your initial application, only about ten percent of Reconsideration requests are approved at this level. To improve the odds that your Request for Reconsideration will garner approval, make sure you have solid medical treatment records—ideally, a full year of your medical history, which contains past and current medical treatments related to your disability. If you can obtain a statement from your physician which includes a description of your limitations, a diagnosis, a prognosis, and your response to treatments, your chances of approval increase significantly.
Taking Your Case Before an Administrative Law Judge
If your Reconsideration (appeal) is denied, you will then file a Request for Hearing before an Administrative Law Judge (ALJ). While this level of appeal can be a lengthy process—and therefore frustrating—it is also the level where you are most likely to receive an approval, particularly if you have an experienced SSDI attorney helping you with your appeal. While the approval rate at this level varies from state to state, when your case is heard before an Administrative Law Judge, the level of approval is about 62 percent.

When you appear before the ALJ, you may be questioned regarding your medical impairment, the medical treatments you have received, your educational background, your past employment, and how your impairment has affected your ability to work. Your disability attorney will argue your case and may bring in expert witnesses who can tell the judge about the work you can reasonably be expected to perform, given your limitations.
The Appeals Council Level of Appeal
It can take approximately 30-60 days to receive a decision after you appear before the ALJ. If your appeal before the ALJ is denied, you can appeal to the Appeals Council. Once you appeal to the Appeals Council, your claim could be denied if the Appeals Council believes the decision by the ALJ is supported and is in compliance with laws and regulations. If the Appeals Council agrees to review your case, it may either send the case back to an ALJ for further review or may choose to decide your case itself. If you are denied at the Appeals Council level you have one more avenue for appeal.
Your Final SSDI Appeal—A Civil Suit in Federal District Court
You can now file a civil suit in a Federal District Court. You will file in the district court of the U.S. for the judicial district where you live. If you do not live within a judicial district, you must file this final SSDI appeal in the United States District Court for the District of Columbia.
Why Having an SSDI Attorney Assisting You Can Help
You have a much higher chance of being approved for SSDI at any level when you have an experienced Social Security Disability attorney representing you. Persistence definitely pays off when you are attempting to gain approval for SSDI benefits. If you have been diagnosed with a terminal condition, your case can be expedited by your attorney through the TERI process, which will process your claim in less than 30 days. Navigating the SSDI process can be very complicated and frustrating—don't do it on your own.
If you have questions about SSDI benefits, we can help. Our Virginia SSDI office only works on Social Security Disability claims. It is why so many individuals and their families turn to us to help them through the disability application and/or appeals process. Call us at 703-241-2625 or email us at info@cervonidisabilitylaw.com. You can also follow us on Facebook, Twitter, Google Plus and LinkedIn.